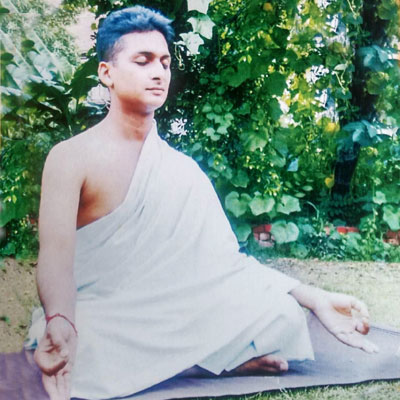 Yogacharya Ankit Garg
Director & Founder, Charak-The Temple of Yog
Corporate  & Therapeutic Yog (Hat & Raj) Practitioner, Mind Trainer & Speaker
Yogacharya Ankit Garg, (Masters in Applied Psychology, P.G diploma in Yogic Science) is a professionally qualified Hat- Yog Practioner from Dev Sanskriti Vishwavidhyalya, Shantikunj, Haridwar, India.
He has been working painstakingly as a therapist providing psychological and physical therapy via Hat-Yog and has been successfully delivering Yog sessions in Corporates, Hospitality industry and specific therapeutic sessions too for over a decade now.
His Mission
""प्रथम सुख निरोगी काया"" is his mission & vision and aims to create awareness across the every corner of the world. Yogacharya Ankit Garg is a  firm believer of peace and harmony which is the very essence of Yogic philosophy and a happy life too.
Mind and Body are interlinked to each other, so It is inevitable to keep mind productive and creative in compromised body and vice-versa. Charak -The Temple of Yog is working aggressively with corporates, colleges, clubs, individuals and hospitality industry to help them get comprehensive and desired results.
The belief and fact that Yoga has the dynamism to bring the changes in the lives of millions has fuelled this aim.Yoga has the power to nourish and nurture the body, mind and soul and it's an ultimate path towards eternal bliss,